Treats for Chickens all in one spot
Here is where you'll find the complete line of Treats for Chickens products along with other goods we stand by and use ourselves, with our own flock. See below!
Hungry for more information on our products? Flock over to the product reviews, and read fellow chicken parents' testimonials.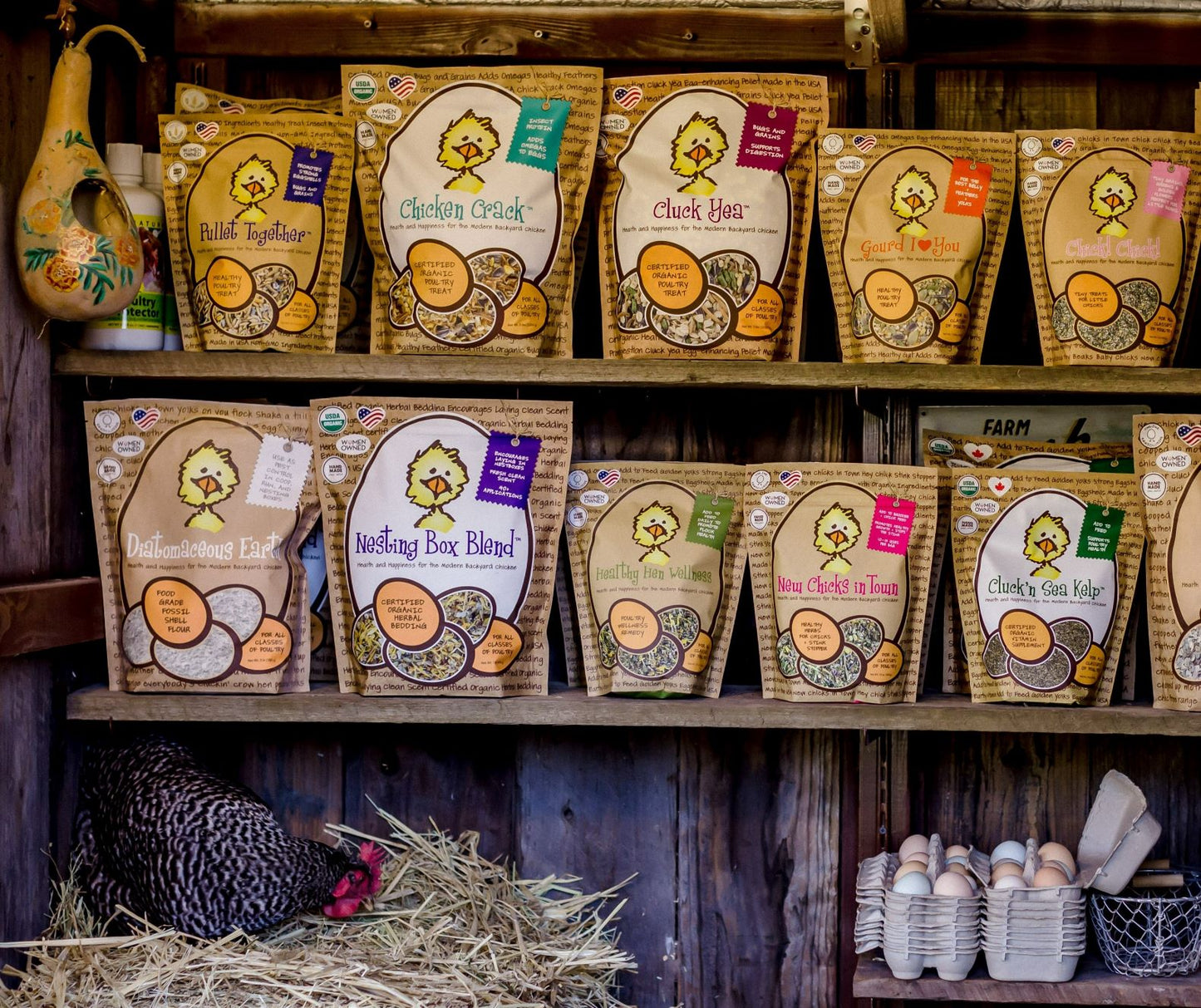 Check Out The Entire Treats for Chickens Line
Browse the full selection of our hand-packed products produced in small batches.
Treats for Chickens is