The Nitty Gritty on Need A Little Extra Bundle
TIPS FOR USE

Here's what you need to do:

Like trying out anything new with your precious feathered pet, patiently sample each Treats for Chickens product. Because like us humans, chickens and other poultry can be picky. Sometimes your flock will be slow in loving the new, healthy product. Some poultry can take two days, some two weeks to get used to new treats, supplements, and poultry care. Dilute or spread based on your flock's needs, and observe. Ask your girls {rooster and other fellow fowls} if they like it. Then go from there.

And don't forget, chicken parents! You can use Need a Little Extra to encourage natural behaviors like foraging, socializing, training, returning to the coop at night, and bonding with you.
INGREDIENTS MATTER

Food Grade Diatomaceous Earth

INGREDIENTS: 100% Food Grade Diatomaceous Earth (Fossil Shell Flour)

Important To Note: Treats for Chickens only carries food grade Diatomaceous Earth. The industrial grade version sold at pool supply stores and at some pet stores is harmful. Please read the labels carefully.

Oyster Shell

INGREDIENTS: 100% Oyster Shell

Certified Organic Cluck'n Sea Kelp™

INGREDIENTS: Organic Kelp Meal

Treats for Chickens products do not contain artificial colors, flavors, or preservatives. Our natural ingredients are safe for handling, so reach in and scoop out as needed. 

What makes us unique? Treats for Chickens products are proudly mixed and made locally in one location in Sonoma County, California, USA.
HOW TO STORE THIS PRODUCT

Best when used within 90 days of opening of the Need A Little Extra Bundle packages.

Store in a cool, dry location and avoid extreme heat and direct sunlight.

Do not expose the packages to moisture.

Not intended for medical use.

Not intended for "feed" or complete food source.

Not for human consumption.

Keep out of reach of children.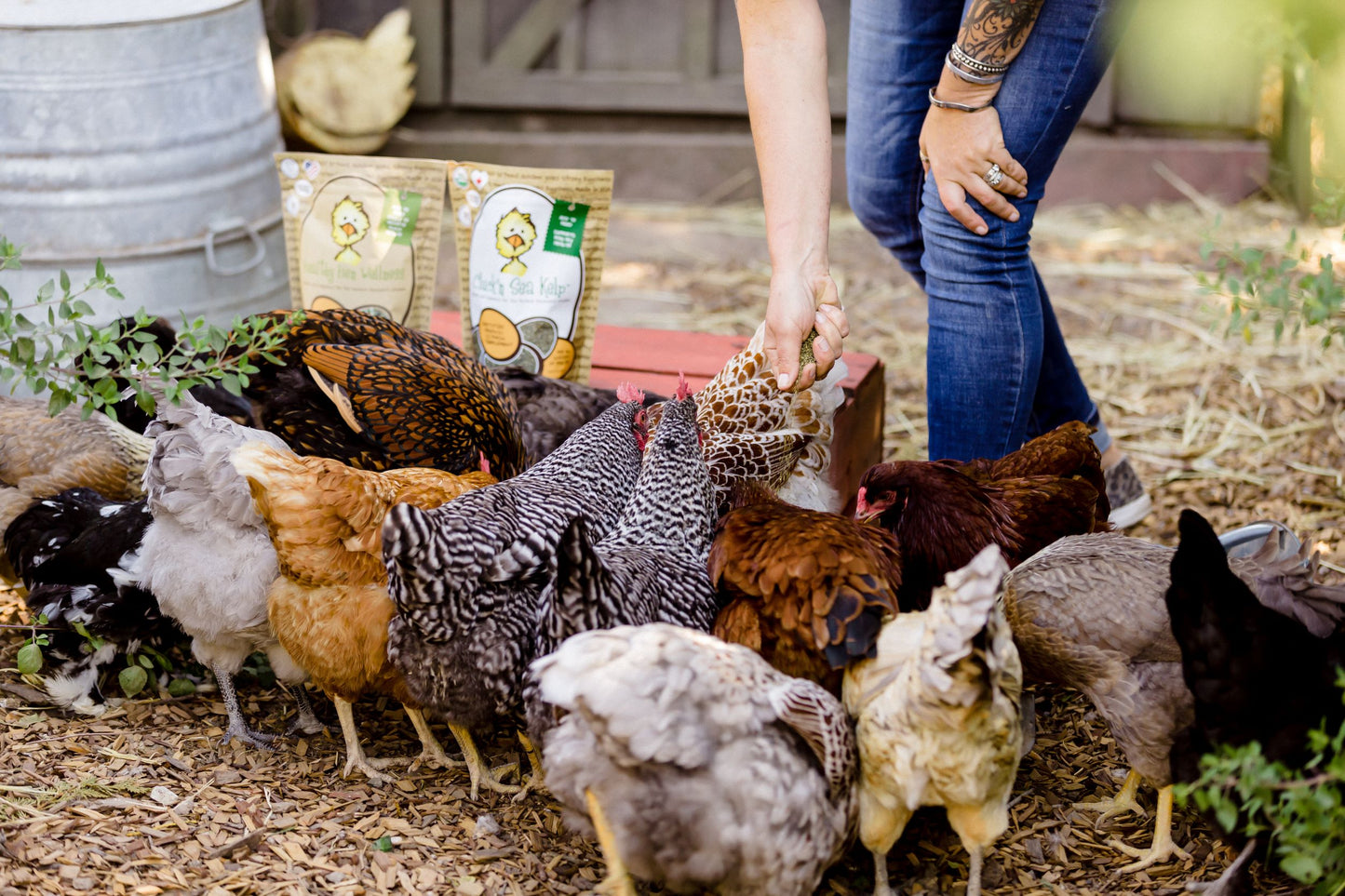 Can We Kelp You?
For more information on raising backyard chickens, planting the best plants in your run and around the coop, or mysterious egg laying (or hens not laying eggs), visit Treats for Chickens' The Blog.
Reviews From Pet Chicken Parents
As always, thank you for sharing! Treats for Chickens' chicken parents rely on your honest feedback. -Dawn 🧡