The Nitty Gritty on Chicken Sh*t Sign
DETAILS

Hand-made + hand-painted in the UK
Black plaque with gold or silver raised lettering
Looks/feels like solid brass {but a fraction of the cost!}
Made from resin, therefore perfect for outdoor use. But can be positioned indoors as well
2 holes are pre-drilled for ease of fixing - screws are not included
Dimensions: 5.18 inches (length) x 3.35 inches (top to bottom)
Weight: est 2.64 ounces.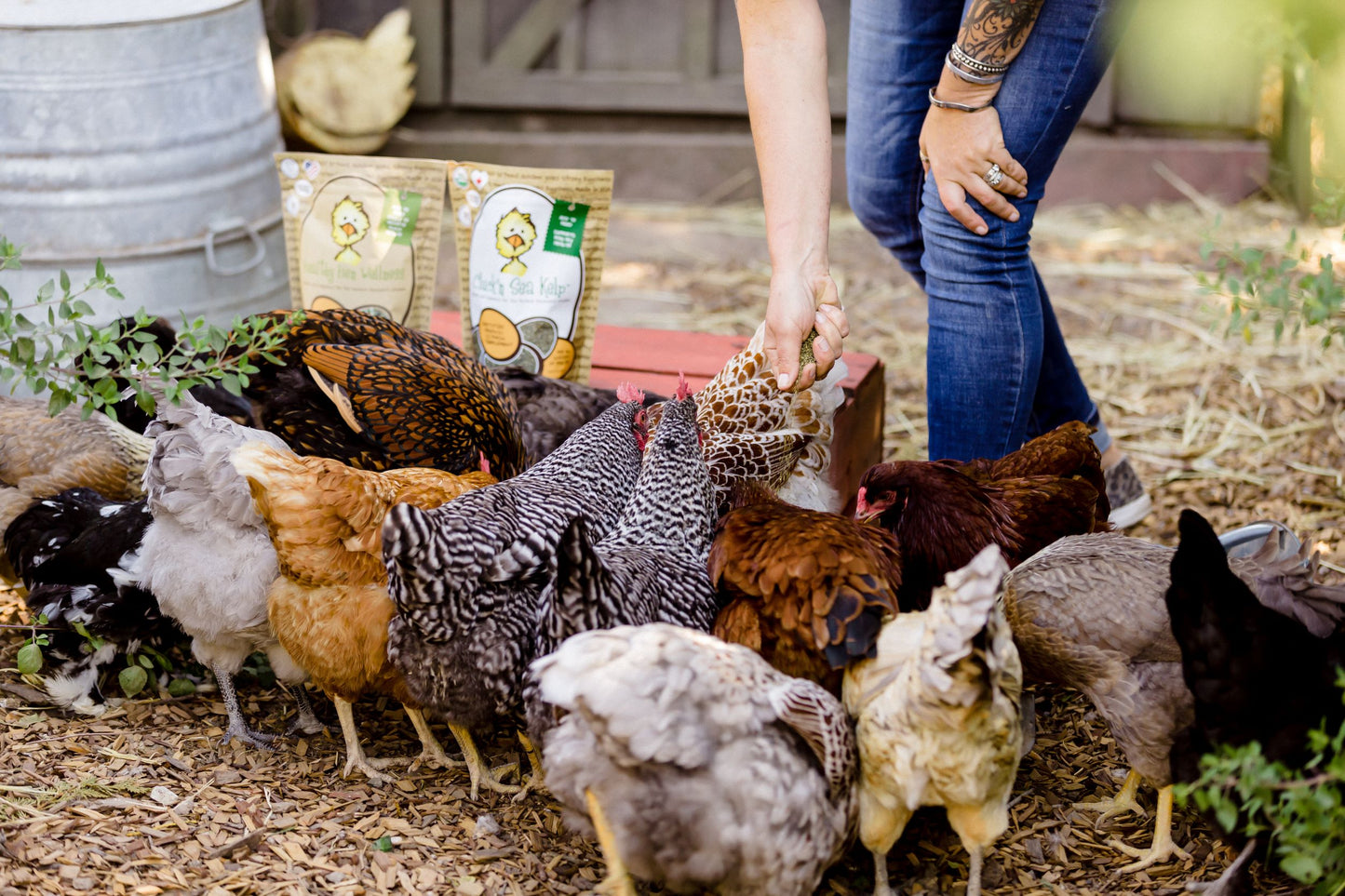 Can We Kelp You?
For more information on raising backyard chickens, planting the best plants in your run and around the coop, or mysterious egg laying (or hens not laying eggs), visit Treats for Chickens' The Blog.
Reviews From Pet Chicken Parents
As always, thank you for sharing! Treats for Chickens' chicken parents rely on your honest feedback. -Dawn 🧡
Soooo true!
Good quality, funny and good warning!
Chicken shit is a great old-fashioned saying!
Loved it - it was a gift.
Just Smiling Around The Coop
When I saw this little sign on your site, it made me smile. And when I began to think of where I might hang it around my coop, I was laughing. Of course I had to have one. When it arrived in a couple of days I was very pleased with the quality and the weight of the sign. I ended up hanging the sign on the main gate and without exception, everyone that passes breaks into a big smile! I will be needing at least a couple more, and with the great price, I can afford them.
Super Fun
Bought this for X-Mas for my mother, she cackled (yes, cackled) when she saw the sign and it was a big hit at our party.
Love it!!!
A little salty but fun sign.
Bought this because you need to keep a sense of humor when chickens like to hang out with you and your friends and neighbors. The sign is not too big or small, good substantial weight, and easy to attach to the coop or fence or wherever you want with two screws. This has been up for just a few days but has gotten a lot of laughs already.