The Nitty Gritty on Nesting Box Blend For You
TIPS FOR USE

Here's what you need to do: Place your nesting box blend in needed areas- dresser, closet, shoes, sitting areas, etc.

Little Extra info:

Available in bundles of three. Each precious bag of our fabulous blend is weighing in at 12 to 13 grams. These herbal nesting blends range in sizes just a tad but are predominantly 3 inches by 3 inches and have a portly girth of about an inch to an inch and a half. They are just adorable. Don't be fooled by their sweetness though: their aroma is powerful- in the best way possible.

Curious about alternatives fellow chicken keepers? Let out the following Treats for Chickens options:

Sample Variety Packs: Cluck one of our nest bundles. Try out selected samples that help your needs.
Nesting Box Blend: purchase a bag of certified organic of Nesting Box Blend 5 oz or 1 lbs.


Treats for Chickens, we created this customized chicken parent goody to be an eggceptional part of your wellness.
INGREDIENTS MATTER

Organic Lavender, Organic Chamomile Flowers, Organic Peppermint, Organic Wormwood, Organic Tansy, Organic Eucalyptus, Organic Calendula (pot marigold), and Organic Spearmint.

*Note: small sachets of Nesting Box Blend ingredients varies.

Treats for Chickens products do not contain artificial colors, flavors, perfumes, or preservatives. Our natural ingredients are safe for handling, so reach in and scoop out as needed. 

What makes us unique? Treats for Chickens products are proudly mixed and made locally in one location in Sonoma County, California, USA.
HOW TO STORE THIS PRODUCT

Best when used within 90 days of Nesting Box Blend- For You.

Store in a cool, dry location and avoid extreme heat and direct sunlight.

Do not expose the Nesting Box Blend- For You to moisture.

Not intended for medical use.

Not intended for "feed" or complete food source.

Not for human consumption.

Keep out of reach of children.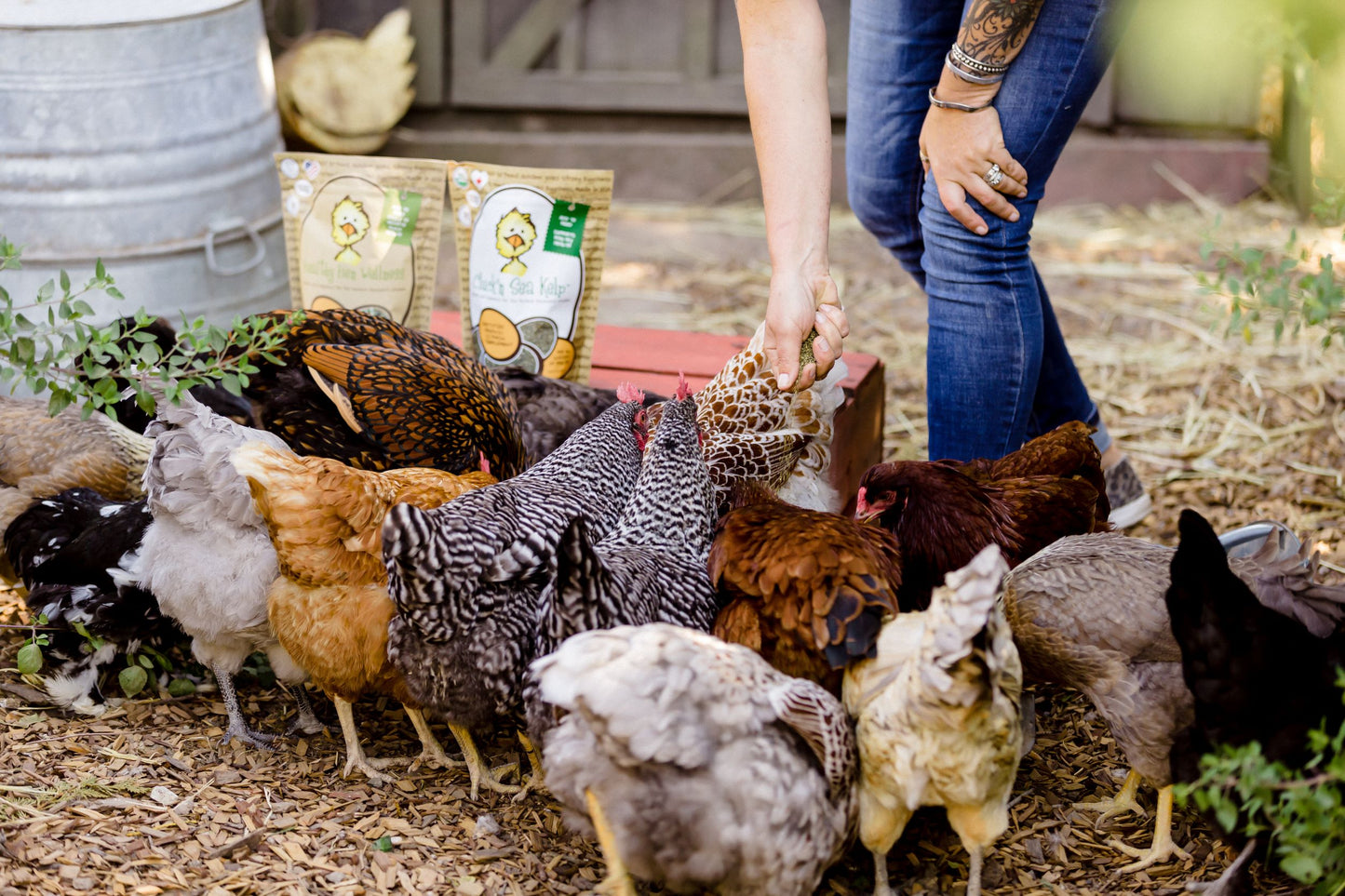 Can We Kelp You?
For more information on raising backyard chickens, planting the best plants in your run and around the coop, or mysterious egg laying (or hens not laying eggs), visit Treats for Chickens' The Blog.
Reviews From Pet Chicken Parents
As always, thank you for sharing! Treats for Chickens' chicken parents rely on your honest feedback. -Dawn 🧡
Nesting box blend for you
I love it. Smell wonderful. Now I get this blend for me.