The Nitty Gritty on Limestone Grit
TIPS FOR USE

Fling, scatter or sprinkle this Limestone Grit supplement on the ground to encourage natural foraging, scratching and pecking! Supplements should be no more than 1-2% of their food volume. 

Here's what you need to do: From Treats for Chickens experience, serve limestone grit supplement in a separate low feeder/dish, mix into pellets, crumble, or mash with chicken feed. They'll eat it, probably not right away, but they'll eat it.

Is Limestone Grit FREE SHIPPING chick age appropriate? Provide Limestone Grit to pullets beginning at 18 weeks old.
INGREDIENTS MATTER

100% Calcium Carbonate

Treats for Chickens products do not contain artificial colors, flavors, or preservatives. Our natural ingredients are safe for handling, so reach in and scoop out as needed. 

What makes us unique? This Treats for Chickens product is hand-packaged in one location in Sonoma County, California, USA.
HOW TO STORE THIS PRODUCT

Best when used within 90 days of opening the resealable Limestone Grit package.

Store in a cool, dry location and avoid extreme heat and direct sunlight.

Do not expose Limestone Grit to moisture.

Not intended for medical use.

Not intended for "feed" or complete food source.

Not for human consumption.

Keep out of reach of children.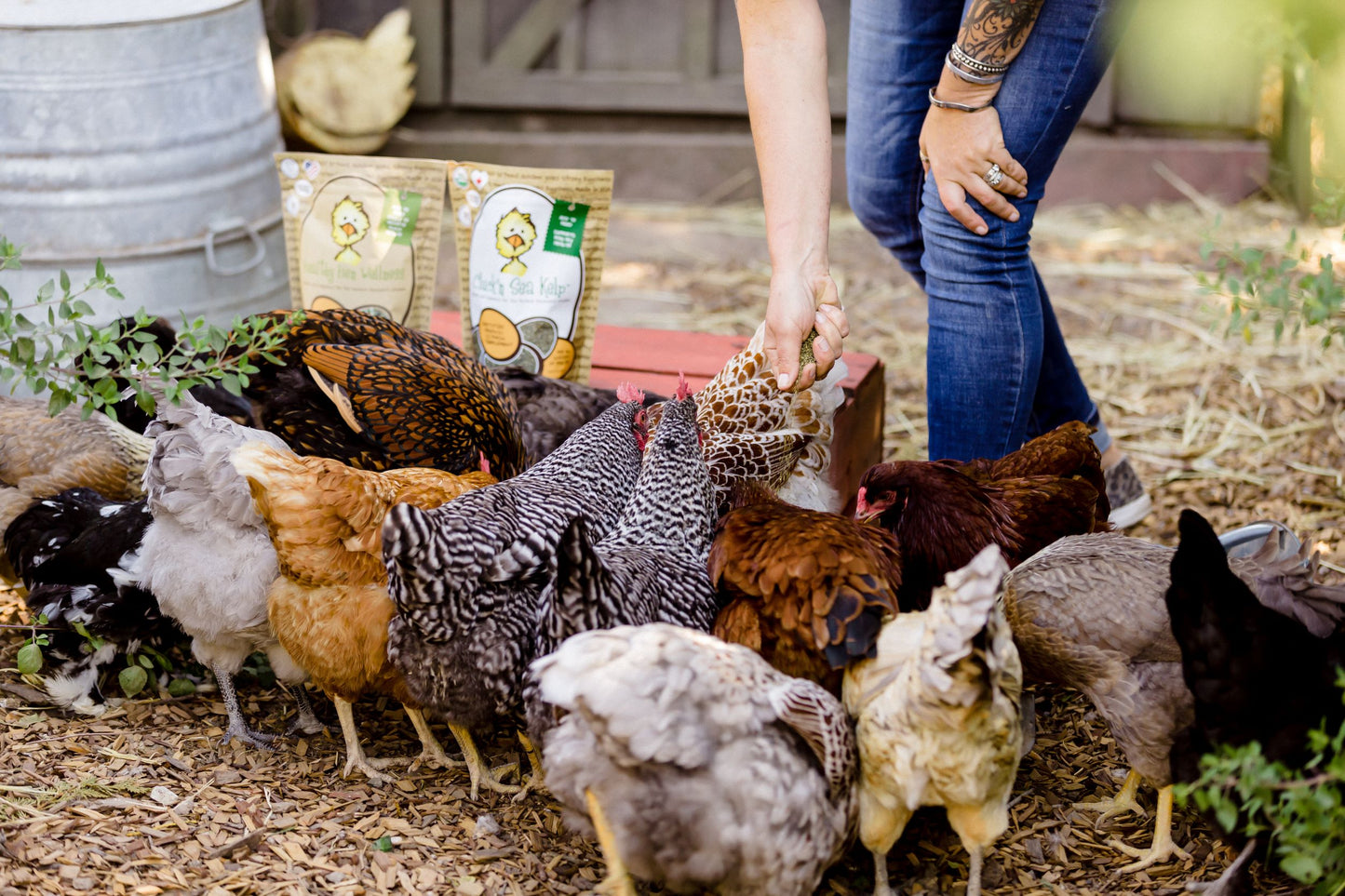 Can We Kelp You?
For more information on raising backyard chickens, planting the best plants in your run and around the coop, or mysterious egg laying (or hens not laying eggs), visit Treats for Chickens' The Blog.
Reviews From Pet Chicken Parents
As always, thank you for sharing! Treats for Chickens' chicken parents rely on your honest feedback. -Dawn 🧡