The Nitty Gritty on "Motivation" Faux Egg
TIPS FOR USE

Place this handy ceramic egg in a nesting box {don't forget Treats for Chickens certified organic, Nesting Box Blend} or two and remind your ladies to do what they love to do.

Please note, this listing is for one egg. Buy as many as you need! 
HOW TO CARE FOR THIS PRODUCT

Ceramic eggs can be washed in the dishwasher or sterilized with high temperatures.

If you decide to use soap, please review the ingredient list and select unscented/fragrance free.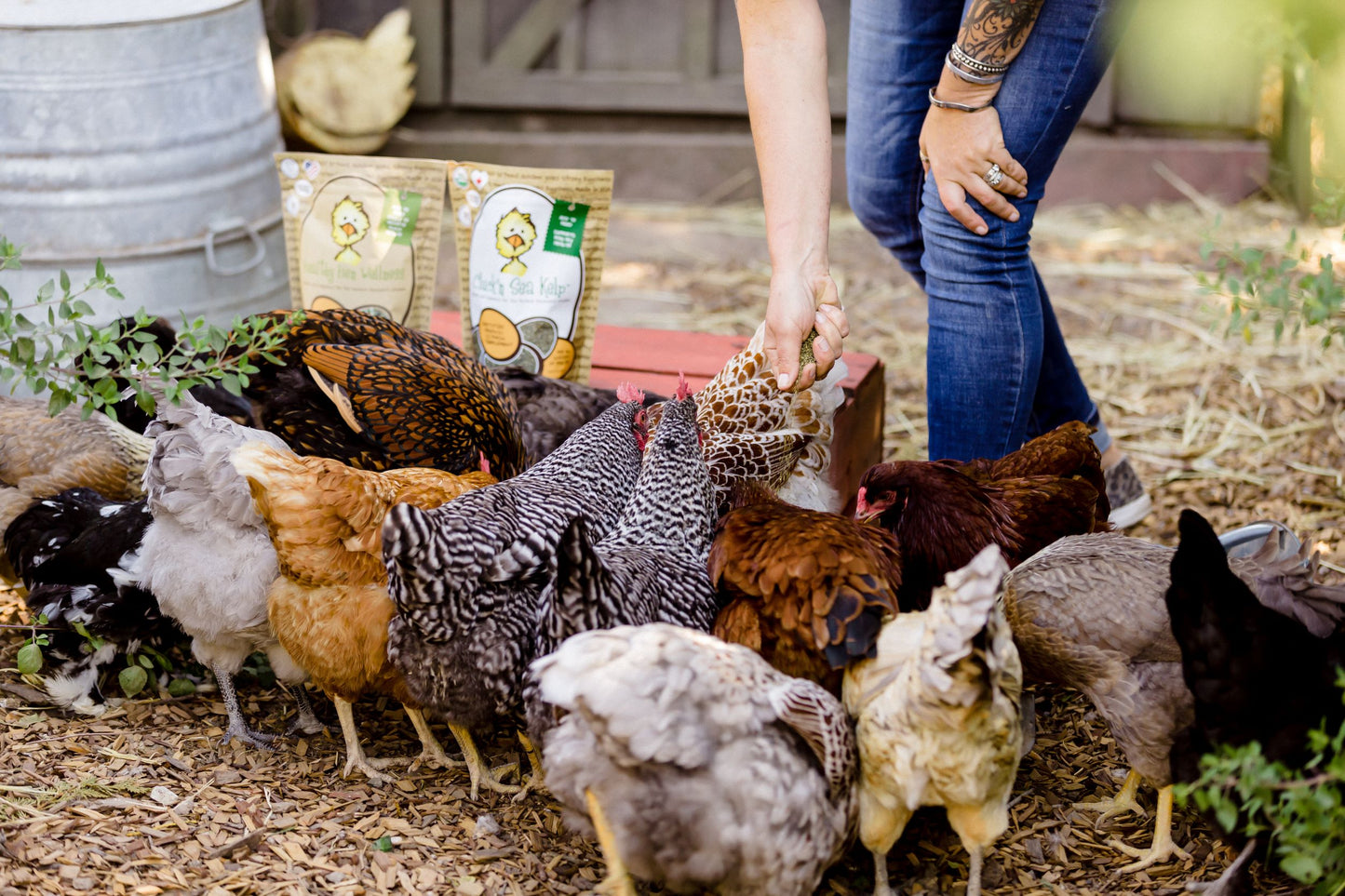 Can We Kelp You?
For more information on raising backyard chickens, planting the best plants in your run and around the coop, or mysterious egg laying (or hens not laying eggs), visit Treats for Chickens' The Blog.
Reviews From Pet Chicken Parents
As always, thank you for sharing! Treats for Chickens' chicken parents rely on your honest feedback. -Dawn 🧡
So real they Fooled my Nephew
I bought these to show my hens to lay in the nesting boxes. It worked like a charm! They were so similar to my orpington eggs that my nephew accidentally picked them up when he collected eggs and we had a good laugh about it.
almost too pretty to put in the coop.
I bought four to put in nesting boxes and now I am rethinking that. I have them on my coffee table and they look pretty there. When the rain stops I'll put them in the nesting boxes but I like to look at them now.