The Nitty Gritty on Treats Toy
TIPS FOR USE

Here's what you need to do: Scoop treats into the Lixit Chicken Toy, snap it shut, place it on the ground and let your chickens go to town. As poultry chase and peck at the ball, treats are released. And of course, your flock will take care of the rest. 

Please, Keep Out of Reach of Children and Furry Pets
HOW TO CARE FOR THIS PRODUCT

With a bamboo toothbrush, dry bush the treats toy. After cleaning off the debris, prepare warm water with less than a cap full of white vinegar (diluted) and a light sprinkle of baking soda.

Dip the bamboo toothbrush into the mixture, and brush the chicken treats toy. Then rinse with warm water and let the chicken toy dry thoroughly before refilling with Treats for Chickens treats.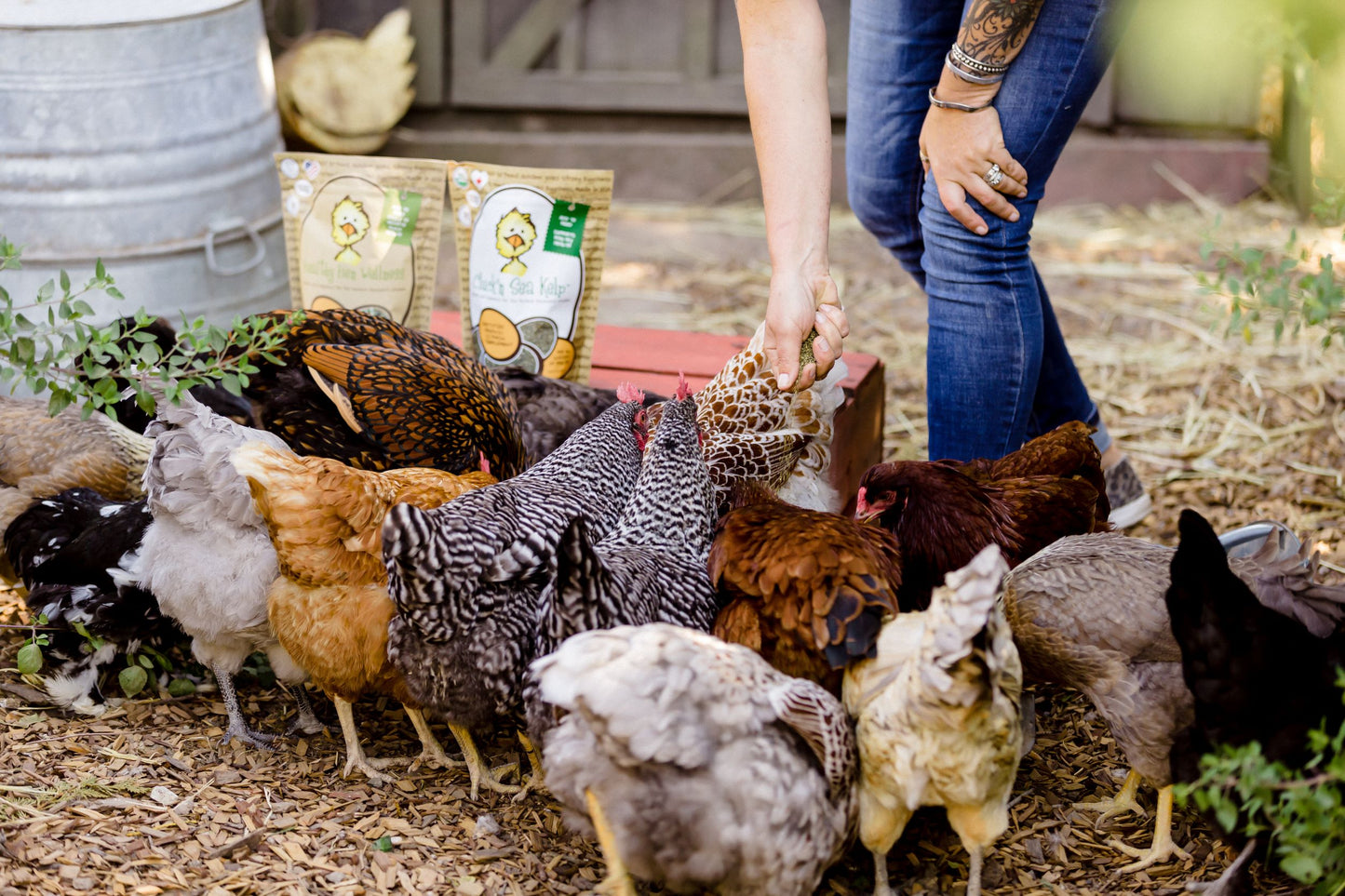 Can We Kelp You?
For more information on raising backyard chickens, planting the best plants in your run and around the coop, or mysterious egg laying (or hens not laying eggs), visit Treats for Chickens' The Blog.
Reviews From Pet Chicken Parents
As always, thank you for sharing! Treats for Chickens' chicken parents rely on your honest feedback. -Dawn 🧡
Who loves this more—me or the chickens??!
I love giving this treat-filled toy to my hens! They enjoy the treat and I enjoy watching their antics to get at it. It's a win-win! I have three hens and they each have their own. Highly recommended.
They Loved It!
I care for 3 hens and they love when I take out the treat toy. I love how it keeps them occupied longer versus scarfing up the treats real quickly. Depending on the chickens it might make sense to get another ball because pecking order rules.
Fun!
Chicken soccer! What could be more fun!
Great toy for chooks!
This toy is wonderful to get my house roo some exercise and entertainment. He figured it out after about 1 day. It works well with the cluck yea treats. He loves kicking and pecking it around. Works greats!
Love this toy for chicks!
This was the second toy I bought for enrichment for my three week old chicks. I wanted things to occupy them in the brooder until they are old enough to be in their big girl coop. This like the first toy they were terrify of it at first . I put a little chick chick treat on top of the ball and once they realize when it moves more treats one out... they loved it. This toy took a bit longer for them to get used to but they got it!