WELCOME TO TREATS FOR CHICKENS
Right here is where you'll find all Treats for Chickens excellent products, in one spot. It's a wing of our website, so-to-speak, making everything we offer easy to locate. Fellow chicken parents have submitted tried and true reviews on our products - so be sure to click on those gold review stars if in doubt or not sure if a product is right for you and your feathered friends.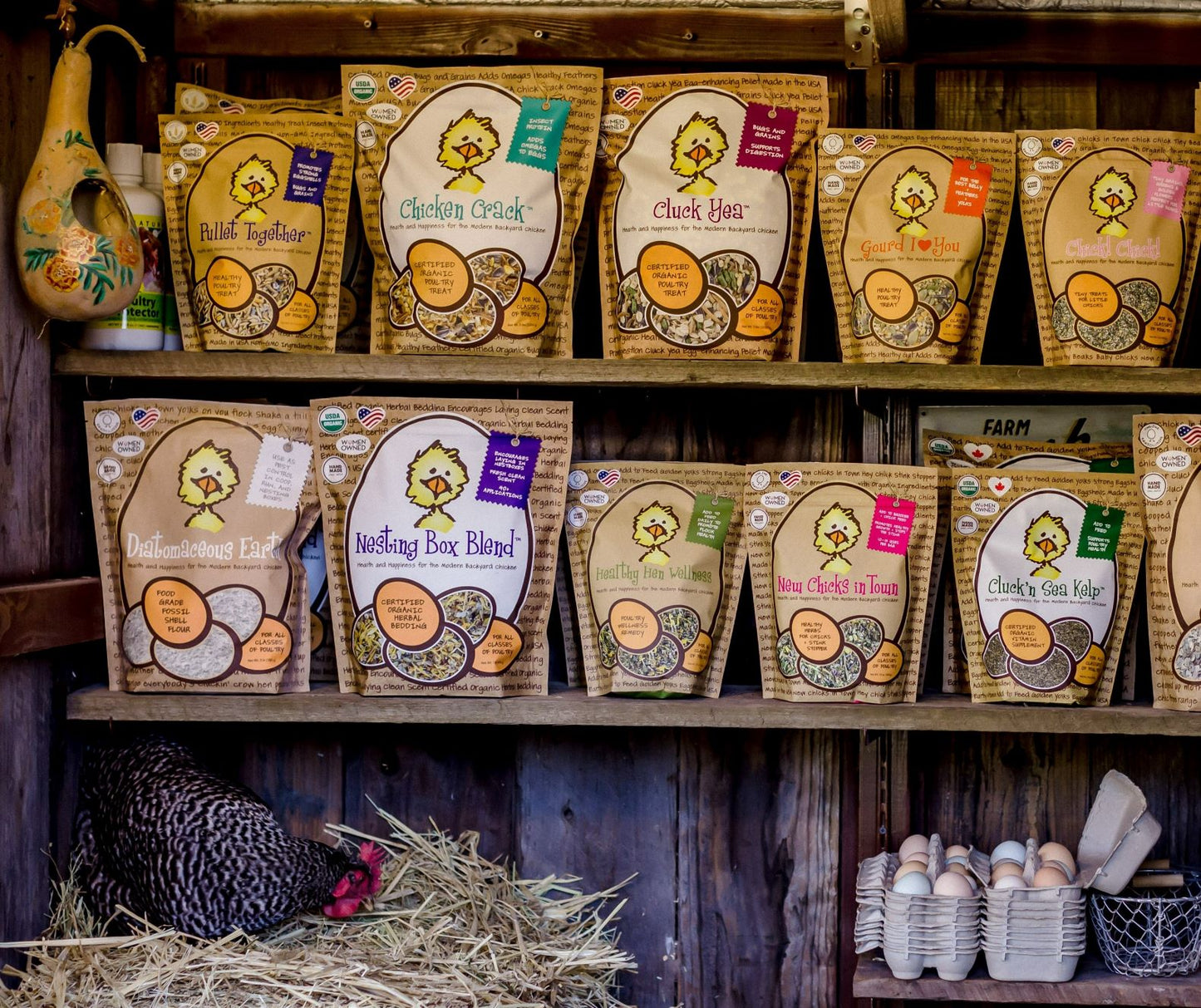 Check Out The Entire Treats for Chickens Line
Browse the full selection of our hand-packed products produced in small batches.
Treats for Chickens is