The Nitty Gritty on Water Protector Enzymes
TIPS FOR USE

Here's what you need to do:  Prior to Carefree Enzymes thoroughly clean the drinker, fountain, or waterers inside and out, making sure surfaces are thoroughly rinsed and clean of all residue.

Use a Water Protector as often as you refill water. When topping off water, use 1/2 the required treatment. For automatic waterers, add product twice weekly.

Water Protector Enzymes states effectiveness on plastic, galvanized and heated drinkers that attract mineral deposits that lessen their lifespan.

Safe to use with veterinarian recommended vitamins, medication and probiotics.

*Overdoing may cause loose droppings.

**In case of skin or eye contact, rinse with water. Should irritation occur, seek medical attention. Do not take it internally. Buyer assumes all responsibility when not used as directed.

Treats for Chickens recommends reading the directions carefully on the Water Protector CareFree Enzymes' package.

Is Water Protector CareFree Enzymes chick age appropriate? Treats for Chickens advises to consult a veterinarian.
INGREDIENTS MATTER

INGREDIENTS: Please Water Protector CareFree Enzymes package for ingredients.
HOW TO STORE THIS PRODUCT

Store in a cool, dry location and avoid extreme heat and direct sunlight.

Do not expose Water Protector CareFree Enzymes to moisture.

Store in its original container.

Keep away from strong odors.

Not intended for medical use.

Not for human consumption.

Keep out of reach of children.

Please recycle the Water Protector container after use if your city or county allows.
SAVINGS

Want to be a part of the Treats for Chickens community? Join our generous  Subscribe + Save program: Shop + Select = Save 20% on your order.

As a member of the Treats for Chickens Subscribe + Save program, you have first priority on product availability and shipments.

Plus, there's lots of flexibility and you can cancel at any time, skip a month if you have plenty, or edit your order depending on your preferences and the time of year. And, you'll have lots of options to add one-time things into your order like seasonal chick products, Molt Mender, bundles of our best sellers or a chicken toy to reduce boredom.

Join today and save 20%.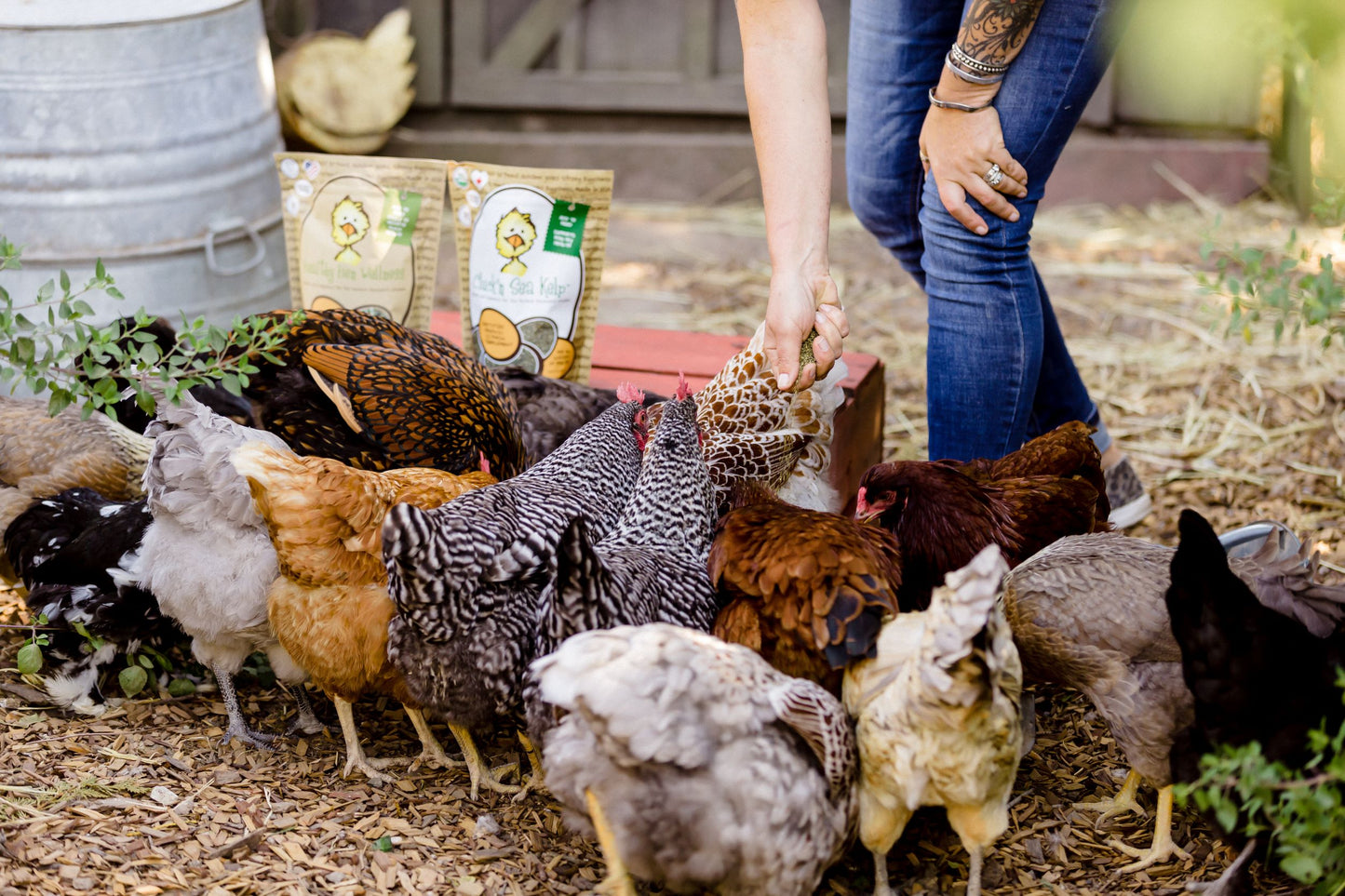 Can We Kelp You?
For more information on raising backyard chickens, planting the best plants in your run and around the coop, or mysterious egg laying (or hens not laying eggs), visit Treats for Chickens' The Blog.
Reviews From Pet Chicken Parents
As always, thank you for sharing! Treats for Chickens' chicken parents rely on your honest feedback. -Dawn 🧡
Lifesaver
The Water Protector Enzymes have been a lifesaver in the summer. (I do use it year round) it makes my water stay fresh so much longer. Before I started using this, my water slimed up and turned colors in a couple of days in the heat. Now I am much more comfortable with the quality of the water. I dont ever want to run out and have it on automatic reorder!!
Rose Cottage Farm
Water Protector is a must-have with my flock. Hot summer days are harsh on water sources. To keep it clean and slime free, I use this product every time I refill water. It keeps my girls healthy and happy.
Work saver!!
I have used the Water Protector for several months and won't be without it again. It prevents the green slime in the hens water source. I add it every time I change the water which is about twice a week. It really works and I am happy and so are the chickens. Very good product!! I highly recommend this Water Protector.
Lifesaver!!
This water protector is a lifesaver. I used to clean the water daily and still get green slime. Now it never gets slimy so I feel so much better knowing my chickens are getting fresh water.
Seems to be doing what it says
I haven't had this long, but on these hot steamy days it seems to be doing what it says it does.