The Nitty Gritty on Coop Deodorizer
TIPS FOR USE

Here's what you need to do: From Treats for Chickens experience, sprinkle about ¼ cup (about a palm full) Coop Deodorizer in each nesting box (between layers of shavings or straw bedding), on the coop's floor, and in and around the coop in-between cleanings to help maintain your flock's nesting environment. Anywhere it stinks. Reapply every couple of days or when your nose (or someone else's) tells you to. You know when the odor hits!

Is DooKashi chick age appropriate? Sure is. Start healthy hygiene habits at a young age, even without a mom hen on standby. Sprinkle a light palm full of these Coop Deodorizer into a small tray, chicks will dive in. It's adorable to watch so keep your camera handy.

General Pro-Chick Tip: be sure that baby chicks under two weeks of age always have access to grit so they can properly digest their food.
INGREDIENTS MATTER

Wheat and Rice Bran, OMRI Listed Probiotic, Blackstrap Molasses, Purified Water
HOW TO STORE THIS PRODUCT

Resealable Coop Deodorizer packages, when open, should be used within two years.


Amount and regularity vary depending on ventilation and number of poultry in coop.


Store in a cool, dry location and avoid extreme heat and direct sunlight.


Do not expose Coop Deodorizer to moisture.


Store in its original container, and recycle the container after use if possible in your city's recycle program.


Not intended for medical use.


Not for human consumption.


Watch out, cats love DooKashi (like litter).


Keep out of reach of children.
SAVINGS

Want to be a part of the Treats for Chickens community? Join our generous  Subscribe + Save program: Shop + Select = Save 20% on your order.

As a member of the Treats for Chickens Subscribe + Save program, you have first priority on product availability and shipments.

Plus, there's lots of flexibility and you can cancel at any time, skip a month if you have plenty, or edit your order depending on your preferences and the time of year. And, you'll have lots of options to add one-time things into your order like seasonal chick products, Molt Mender, bundles of our best sellers or a chicken toy to reduce boredom.

Join today and save 20%.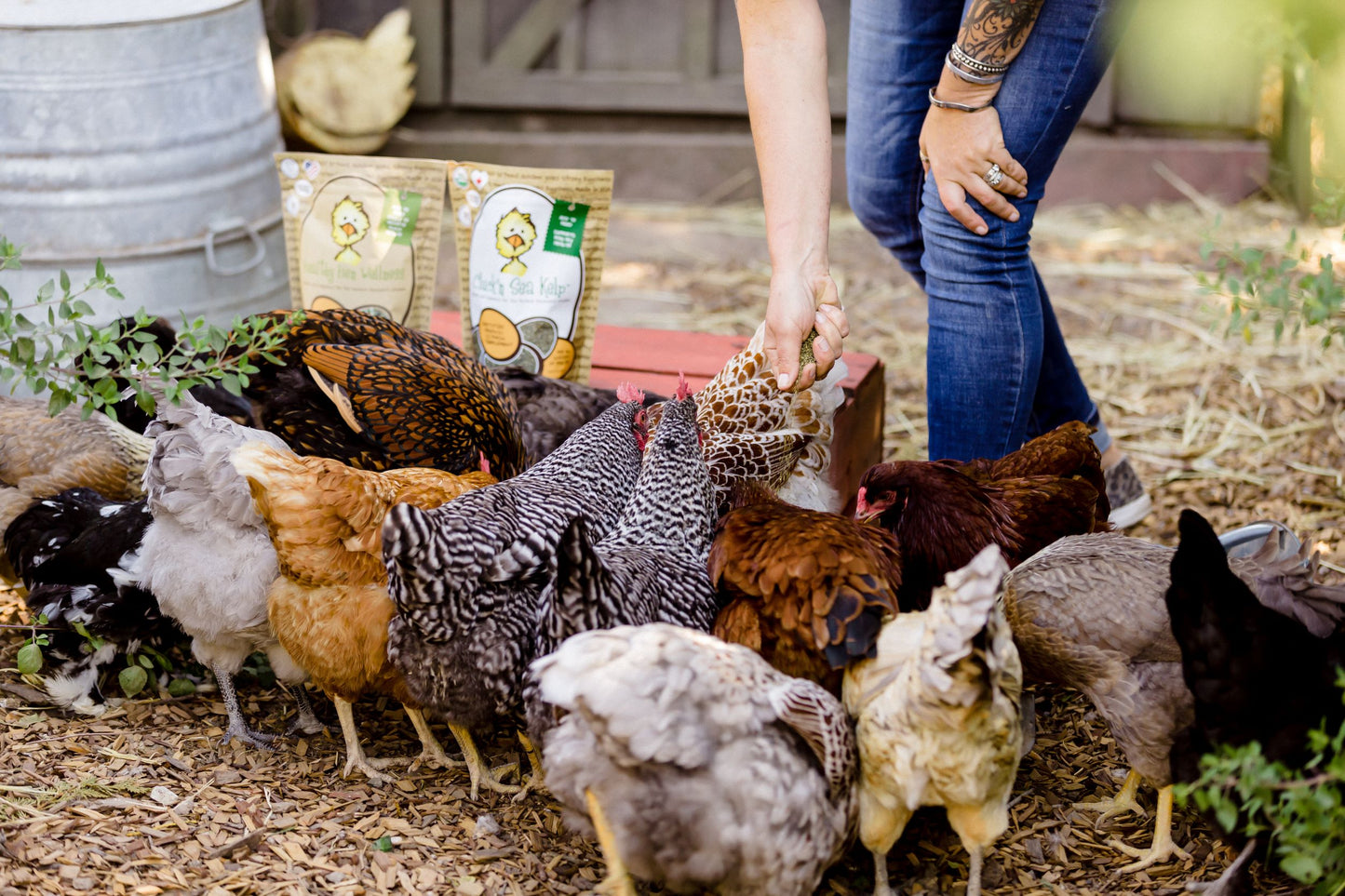 Can We Kelp You?
For more information on raising backyard chickens, planting the best plants in your run and around the coop, or mysterious egg laying (or hens not laying eggs), visit Treats for Chickens' The Blog.
Reviews From Pet Chicken Parents
As always, thank you for sharing! Treats for Chickens' chicken parents rely on your honest feedback. -Dawn 🧡
Helps between cleanings
I have a dirt floor in my coop so this works great to keep it smelling good between cleanings. I love that it's biodegradable and actually means I can clean less. Less chores is good.
No stinky coop
I've used pellet, straw and chip bedding. I don't use a deep bedding layer. By adding just a sprinkle after a clean up there is no odor or pesky fly problem and my coop bedding lasts for 2 weeks before I compost it.
No more smell!
I love this product! I do not use the deep litter method so I clean my coop floor often but sometimes, especially after a good rain or high humidity, it still gets smelly quicker than I can handle. Just sprinkle a little in the corner and it takes care of the odors before they start. I've been using it after cleaning out.... no smell.... and I've noticed less flies as a result too!
Funk fighter
We live in an area with cooler weather in winter and as our ladies are spending more time indoors the odor was definitely increasing. I tried dookashi for the first time and the funk is definitely diminished! Now we can spot clean without having to do a full deep clean as frequently. Plus a little seems to go a long way!
Dookashi........
I was a bit skeptical about this product. Who would of thought that sprinkling a little bit of powder inside and outside your coop would keep the poo odor at bay especially after a good rain!!! I am now a firm believer in this product and will always have some on hand for those messy days!!