The Nitty Gritty on Diatomaceous Earth Duster
TIPS FOR USE

Here's what you need to do: Add 1 or 2 scoops worth into the Hand Duster Applicator (Dispenser aka Pest Pistol) in the needed areas (nesting boxes to the run) or to an already determined chicken dusting area (aka "holes") and your flock will take care of the rest. For additional preventative measures, lightly dust your chicken under its wings, breast area, and bottom to remove lice, mites, and fleas. 1 or 2 scoops of Diatomaceous Earth per 3-4 hens + plain old dirt will do just great. 

Those extra little details: 

Once filled with Treats for Chickens DE, screw the cap on tight and turn the duster upside down.

Light Dusting: Spreads Food Grade Diatomaceous Earth evenly and efficiently.

Eggcellent for Difficult Spaces: Places DE powder in difficult to reach areas in the nesting boxes, coop, run, or on your flock.

Minimize Clogging: Turn upside down and begin with light puffs to reduce clogging.

Extension Tip Nozzle: 6'' extension included for precise application.

Weight: .6 oz and Dimensions:  4.5 x 4 x 3.5''
HOW TO CARE FOR THIS PRODUCT

Store in a cool, dry location and avoid extreme heat and direct sunlight.

Do not expose the Diatomaceous Earth Duster to moisture.

Minimize clogging, turn upside down and begin with light puffs to reduce clogging.

Not for human consumption.

Keep out of reach of pets.

Keep out of reach of children.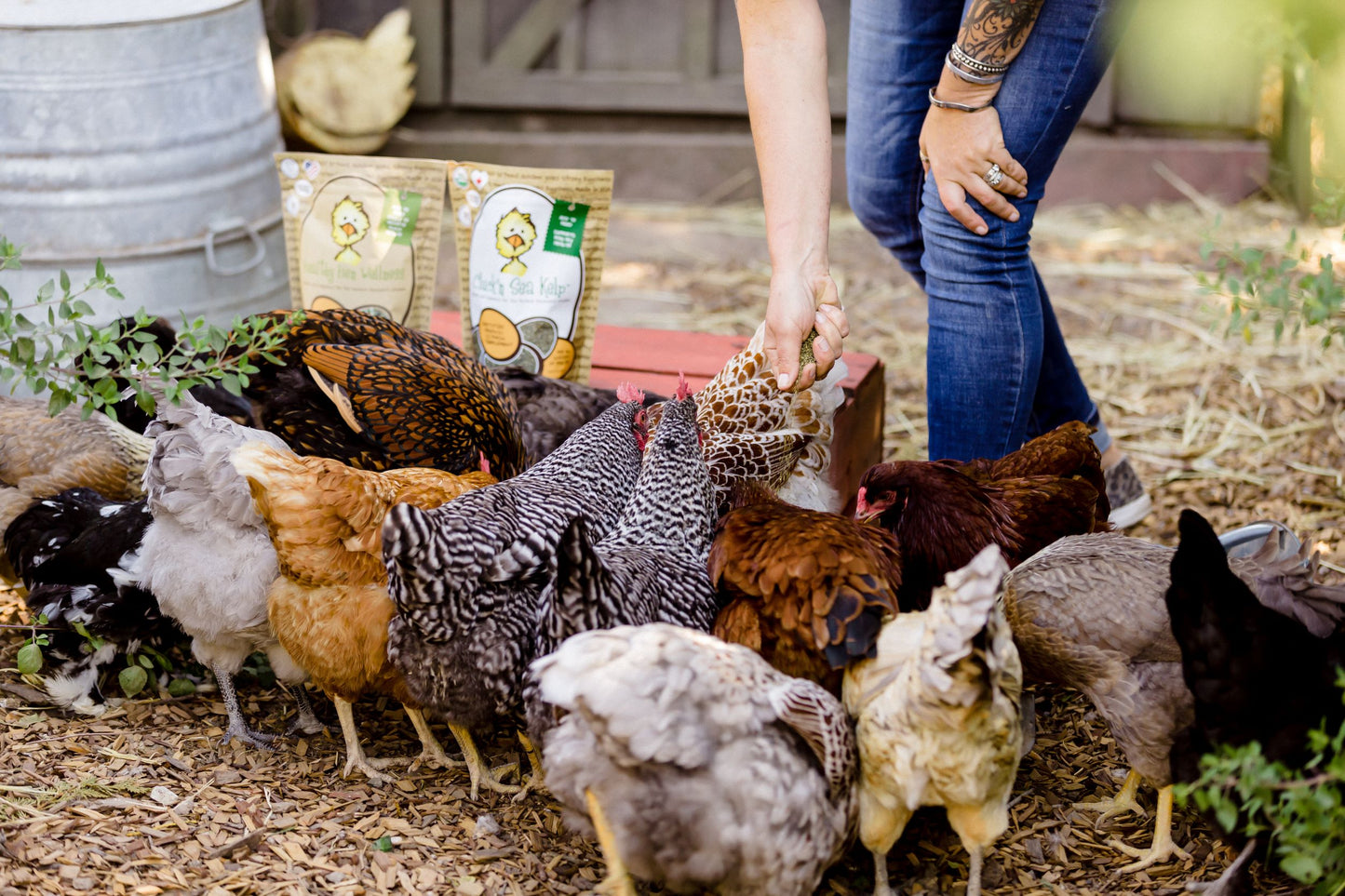 Can We Kelp You?
For more information on raising backyard chickens, planting the best plants in your run and around the coop, or mysterious egg laying (or hens not laying eggs), visit Treats for Chickens' The Blog.
Reviews From Pet Chicken Parents
As always, thank you for sharing! Treats for Chickens' chicken parents rely on your honest feedback. -Dawn 🧡
DE DISPENSER
I like the dispenser for spraying DE into the nesting boxes. It was easy to assemble, easy to use. Been using it for a few weeks and soo far so good. I've got five hens, six pullets, and rooster. I'm a first time chicken owner and I'm trying to keep my flock healthy.
HANDY BUT TRICKY AT FIRST
The dispenser is a little tricky but I got the hang of it and it poofs nicely.
IT WORKS GREAT AND EASY
It works great and easy to use.
SUCH A CONVENIENT AND EFFECTIVE TOOL!
I'm always thrilled to get orders form TFC, everything is such great quality. This little kit has been such a great tool for our gals!
DE Duster - Pest Pistol
Just finished cleaning the nesting boxes for the first time since receiving my duster! It works great. I read the directions provided both on the site and that came in the package. Not a single problem!
My first puff or two was a bit heavy as the information warns, so I adjusted my force and it worked great! Let me get the DE into the cracks and crevices where pests love to hide rather than in and among all the bedding for my girls!
The communication from Dawn from order to arrival was great and all the little extras that came in my box were fun!
I look forward to many orders from Treats for Chickens as my girls grow!