In keeping with the Treats for Chickens "all healthy, all the time" policy, we knew we needed to offer a line of Non-GMO chicken treats for our chicken keepers who aren't totally convinced and onboard with certified organics. We've included high-quality supplements and supplies too.Take a look at Treats for Chickens complete line of Non-GMO products below!
Pro-tip: fellow chicken parents have submitted tried and true reviews on our products - so be sure to click on those gold review stars if in doubt or not sure if a product is right for you and your feathered friends.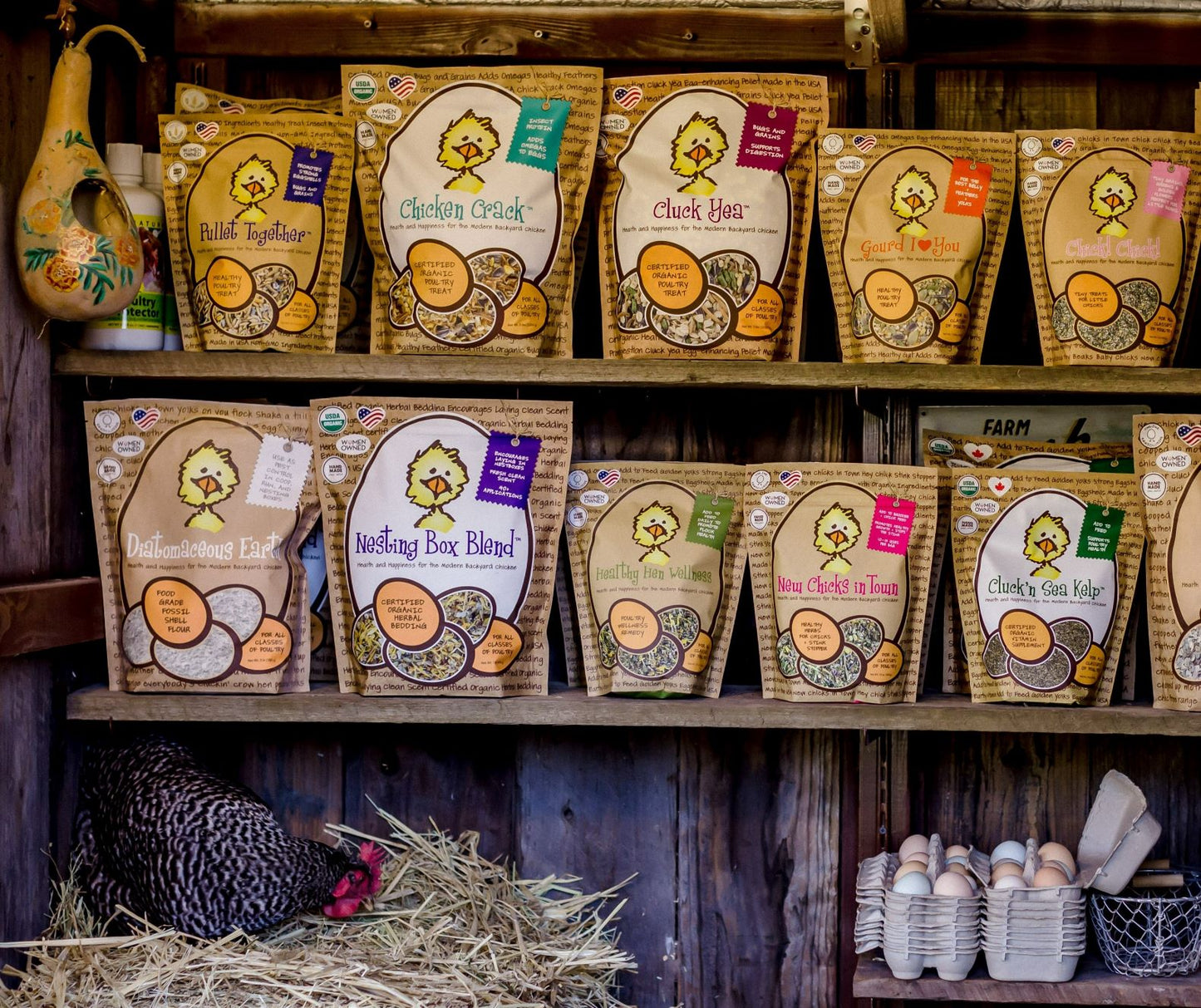 Check Out The Entire Treats for Chickens Line
Browse the full selection of our hand-packed products produced in small batches.
Treats for Chickens is