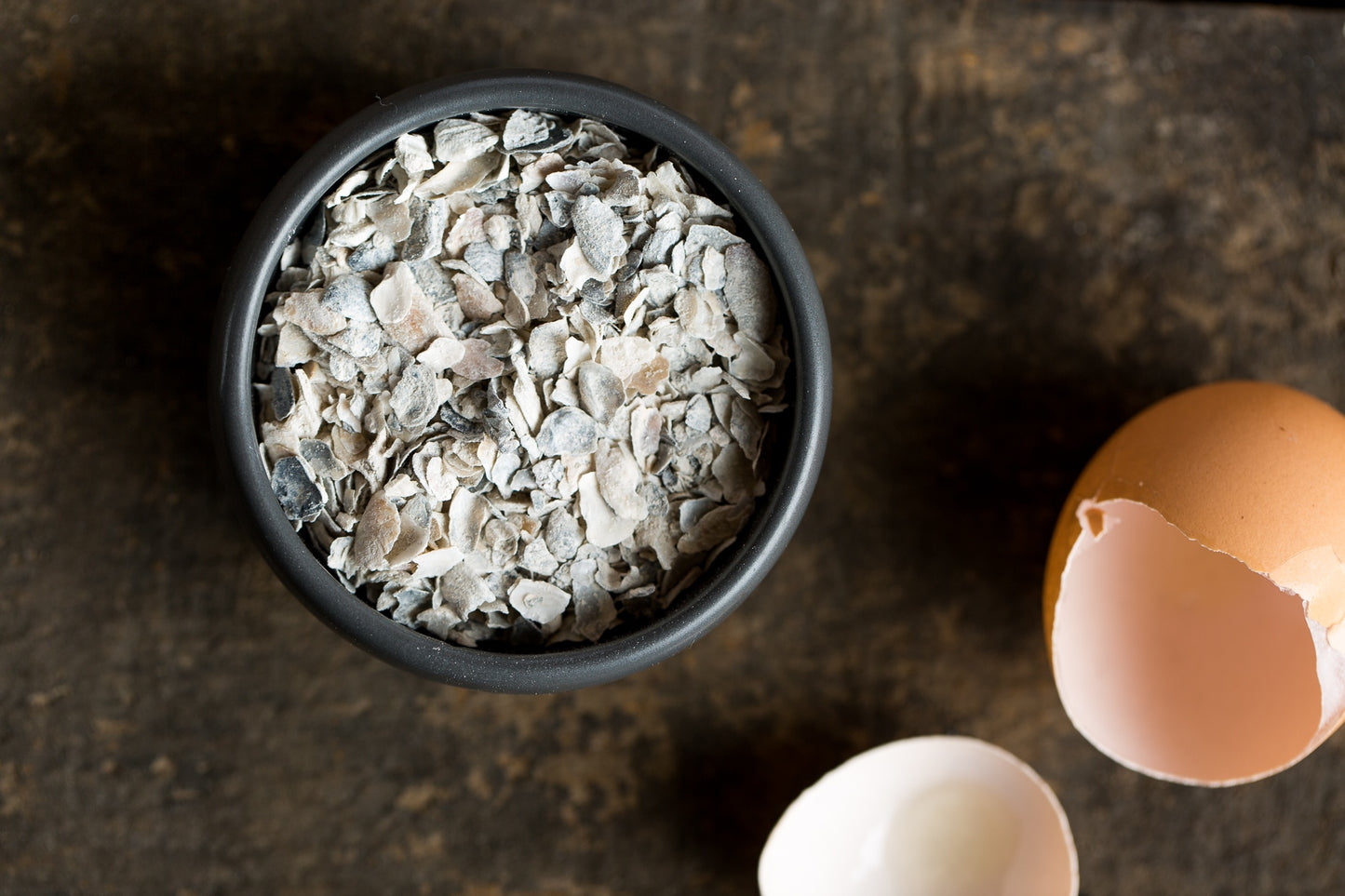 Why can't I find oyster shell for my chickens? Real oyster shells, anywhere?
What in the hell?  Are we having a shortage - ?
Yes, yes indeed! The Great Oyster Shell Shortage of 2020 has runneth right on into June of 2021. Ahnnd, it sucks. 
Here's the situation:
Lind Marine operates out here on the West Coast and they've been doing so for, oh....let's say....a tiny bit of time. To be specific, 100 years or so. They've got it down and they do it better than anyone else [my opinion of course]. We get our oyster shell in bulk from Lind Marine. Or at least, we usto. 
When you open a bag of oyster shell from Treats for Chickens you get a true, real, very-stinky bag of slivered oyster shells. Real.Oyster.Shells. Not that tumbled rock crap you see in other manufacturers bags. I mean, what is that stuff? Well, to be honest, I know what it is. It's tumbled and it's a good source of calcium but it's not what I'm accustomed to. How about you?
OK, so moving forward, here's what you want to know about The Great Oyster Shell Shortage of 2020-21: Lind Marine is having one hellofatime getting all their renewal permits for dredging and I'm assuming it's been a real struggle because they haven't been able to produce this product in months. And, when I say months I mean one-long-time because this shortage started in mid- 2020 when the rest of the world was also facing a shit ton of challenges with Covid-19. 
Don't freak out but as of the writing of this we have 2 bags of oyster shell in inventory to sell to you. We intend to bag up more which will add a final 10 bags and then That.Is.It. Okay, now you can get a little twitchy but no freaking out allowed. 
Our Pullet Together blend is scheduled to get some of the tumbled calcium in it's formula because that is what the whole.entire.agriculture industry is doing and has been doing for.....you got it....months. Like seven or eight of them there months. I'm not much for going with "trends" but I'm going with the flow on this one.
In a moment of wtf's and needing to control and predict my wtf's I thought I would go straight to the horses mouth and find out what.the.F. is really, really, going on.... and so I sent this message to Lind Marine:
- [that's impossibly difficult to read and so I've appended it below for your reading pleasure:]
Hi, Dawn here at Treats for Chickens.
Wondering if you use a special type of machinery or method for your poultry oyster shell? It appears that no other manufacturer on the entire planet Earth does it the way Lind Marine does, which btw, in my opinion, is the best. Please advise.
and thankfully, within what was less than a nano-second, I got this reply:
Thank you for your email - we are currently out of product and unable to dredge oyster shell as we work on renewing our dredging permit with the state of CA.

Here is a recent update:

Customer Communication – May 27, 2021

To Our Valued Oyster Shell Customers:

Thank you for being loyal customers of Lind Marine's oyster shell products.  We regret any inconvenience that our interruption in supply of oyster shell may have caused.

Lind Marine's affiliated company, Lind Tug and Barge, is continuing to work on renewing permits to dredge the oyster shell that is the basic resource that makes up our shell products.  As you can imagine, this is a complex and arduous regulatory process that involves several State and Federal agencies.  Our efforts the past few months have resulted in clarity of the required path to completion, and we continue to make progress on that path, but the process is taking longer than anticipated to navigate.

At this point, it appears that it will be about September of this year to get through the permitting process.  We are doing everything we can to minimize this time.

Importantly, we remain absolutely confident that our final permits will be renewed, and continue the more than 100 year legacy of harvesting oyster shell for the agricultural and pharmaceutical communities.  We have successfully navigated several of the necessary permits already, as we work to secure the final few.

We appreciate your understanding and patience.  If you have any questions, please feel free to contact us.

Again, thank you for your business, and we look forward to continuing to partner with you providing healthy products for our agricultural and pharmaceutical communities.

Lind Marine, Inc.
Did you catch that? Oh my gosh all those inspections and inspectors and policy and rules and oh nooooooo!
But, what I saw [tucked away in there nicely] were the words "SEPTEMBER"!
Look again! Four paragraphs from the bottom. The words: S.E.P.T.E.M.B.E.R.
Hang tight folks. It's going to be a few more months of this here backyard-chicken-oyster-shell-shortage but we'll prevail and we'll get through it and we'll rejoice every time we open a real, true and stinky bag of oyster shells from here on out. And, that makes me happy.
Wishing you all the best in health + happiness!
6.10.2021 Update: we have zero oyster shell in our inventory. Oyster shell has been removed from Subscribe + Save orders and added to a list to be notified when it's back in stock. 
8.12.2021: Update: click here for the most recent update. 
Click here and add your email to the list to be notified when it's back in stock!
🧡