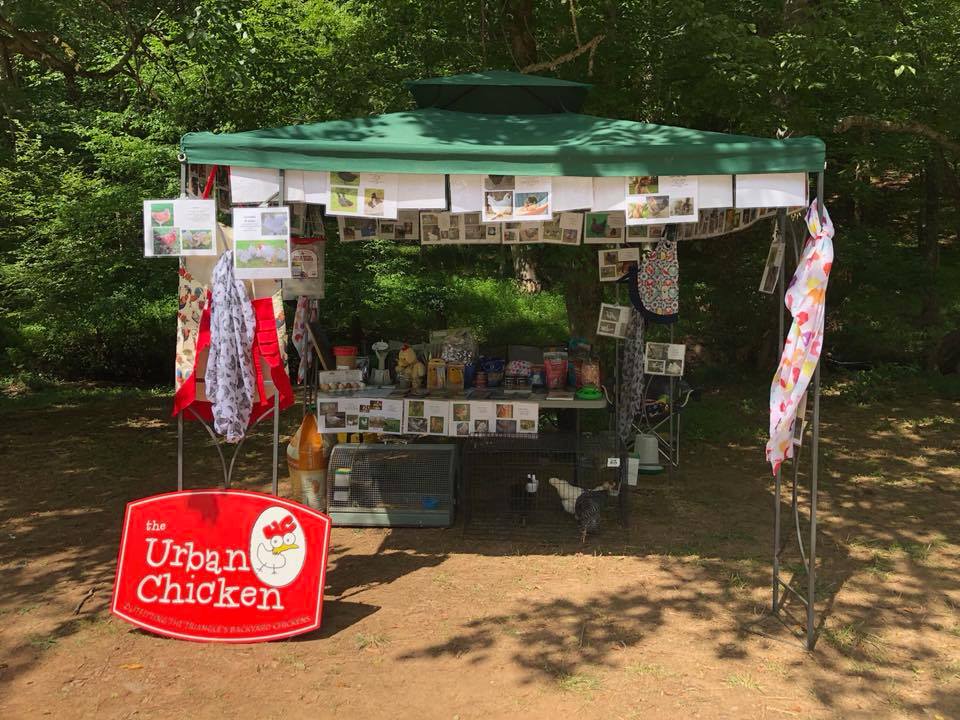 Location: Raleigh, NC 27617
Opened: October 2013
Phone: 919-578-6488
Email: kayla@theurbanchickennc.com
What does your store focus on? And what do you do especially well?
Everything you need to raise chickens from feed, to bedding, to coops. Also feed and supplies for horses, goats, dogs, cats, birds & more.
What about your store are you most passionate about?
We love our customers and working with them to have a great experience with their animals.
What are three products/brands that your customers can't get enough of? One's they really love.
New Country Organics
Nutrena Chicken Feeds
Seminole Horse Feed
What originally attracted you to Treats for Chickens?
We have many customers who will only purchase organics and the organic TFC line fits in well.
I have to know... Have you been hit with the baby chick fever?
(Q) Do you sell baby chicks? (A): Yes.
(Q) If so, what months? (A): All year long!
How do you describe TFC to your customers?
High quality treats made by chicken lovers!
Anyone on your team raise chickens, what breeds and names?
Our owner and most of our staff are chicken owners and lovers. We have hundreds of birds and breed rare breeds such as Pavlovskaja, Marans, Olandsk Dwarfs, Cream Legbars, Dampiere's and more.
Your favorite way to eat eggs?
Scrambled