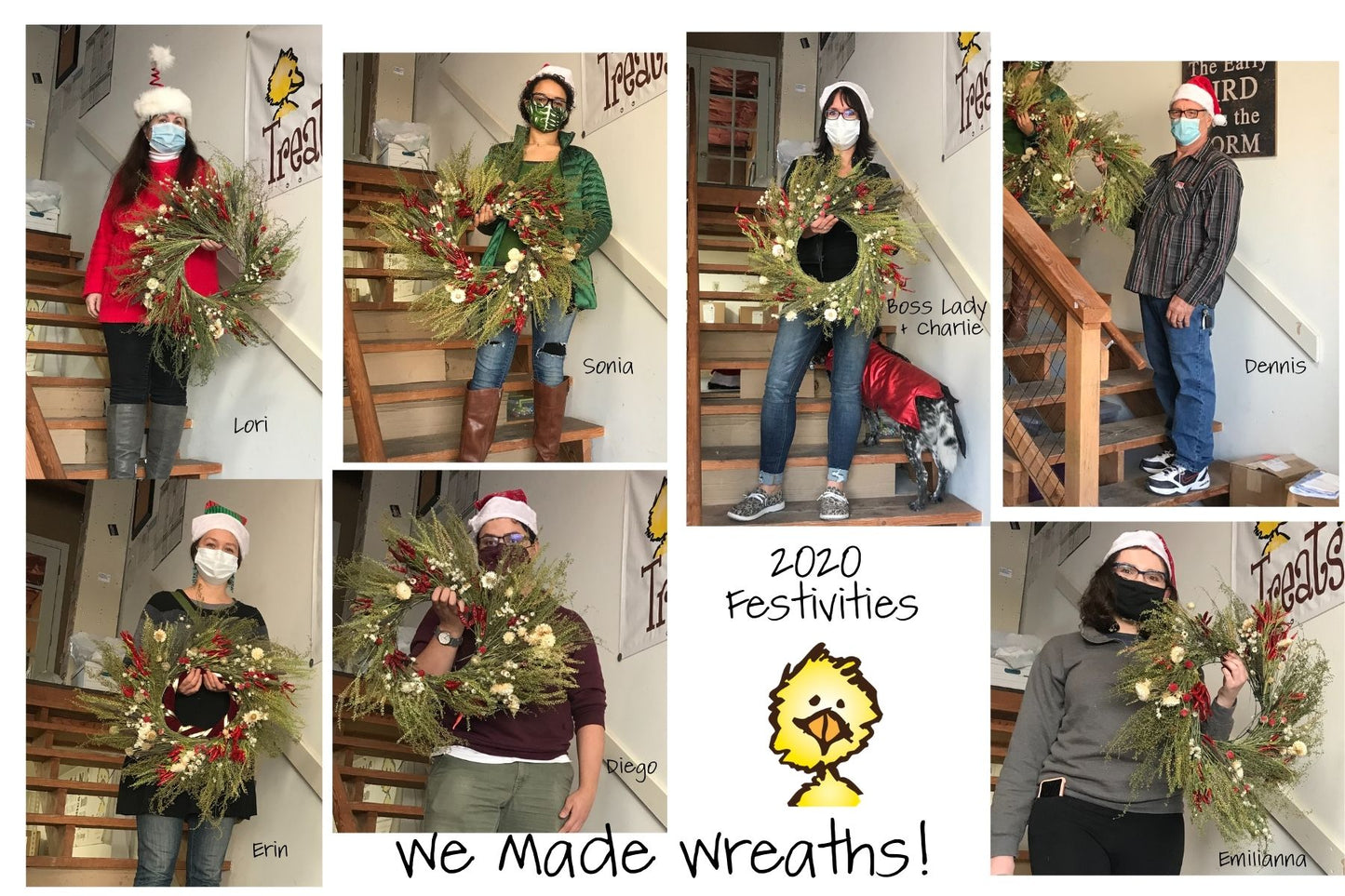 Hi Treats for Chickens' community, it's me, Dawn!
2020 has been a doozie of a year and we needed a fun exercise for our holiday par-tay. I cancelled food and the merry part but I'm thankful I found just the perfect activity. We were able to stay socially distant, use the other side of our brains and make something pretty.  Take a peek below:
Dennis came early and set up tables, barrels and all the supplies.
Let the mess and creativity begin! So.Much.Fun! Big thanks to Seed & Gather for the fabulous DIY wreath kits! There's lots to choose from. And, it's not too late to grab one or three before the holidays as thoughtful, long lasting gifts! 
- Dawn, Treats for Chickens 

🧡