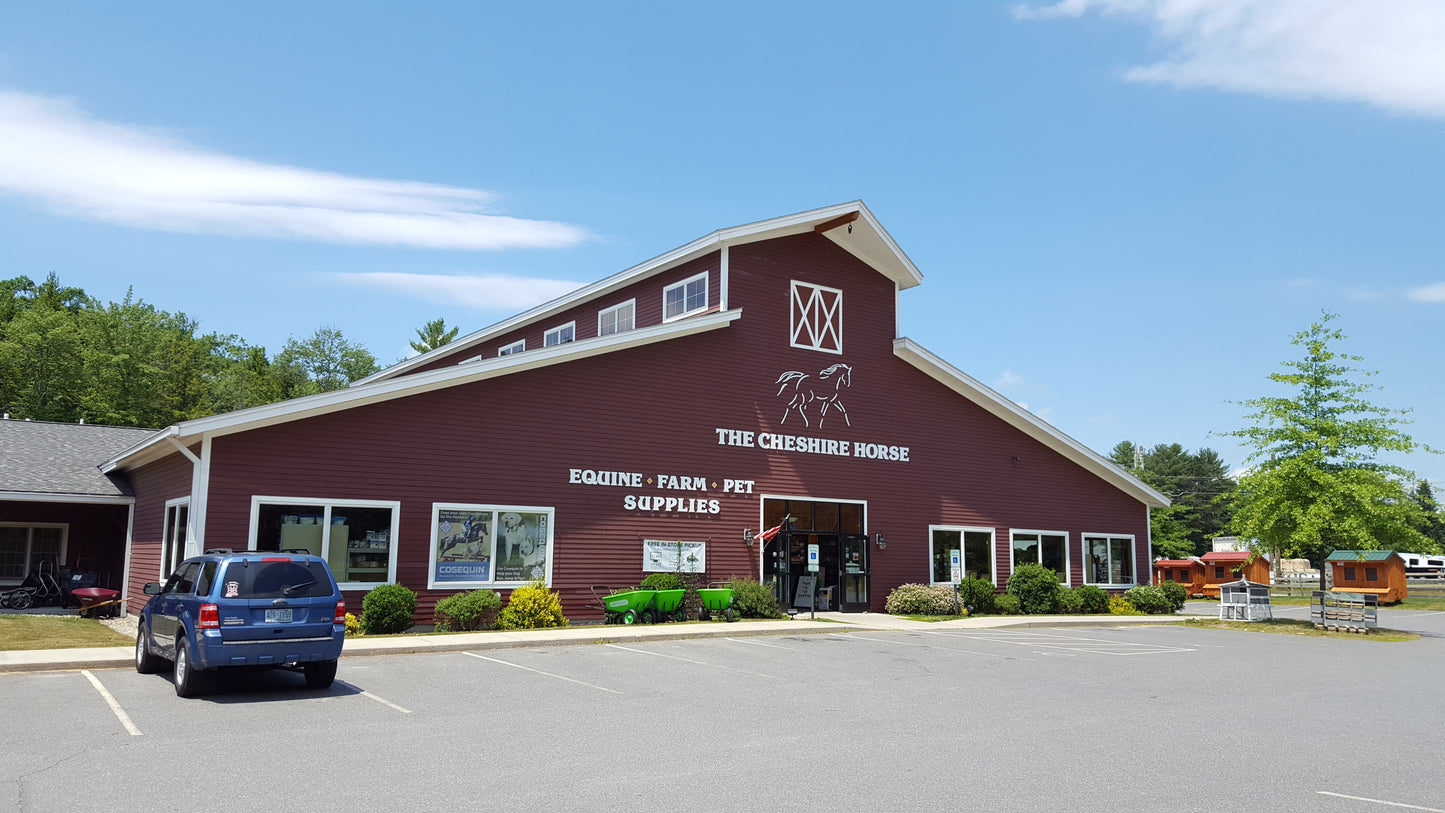 Location: Swanzey, NH 03446
Opened: 1997
Phone: 877-358-3001
Email: info@cheshirehorse.com
What does your store focus on? And what do you do especially well?
The Cheshire Horse is a leading source for horse, pet, and farm supplies in the Northeast. Established in 1997, The Cheshire Horse is a family owned and operated business located in Swanzey, NH, with a partner store in Saratoga Springs, NY. The Cheshire Horse retail stores and CheshireHorse.com offer a one-stop shopping destination for animal owners.
What about your store are you most passionate about?
We are proud to offer the best and largest selection possible, including top brands and many products you won't find anywhere else. This is backed by our knowledgeable staff and personalized customer service. Our sales team is composed of experienced equestrians and animal lovers who are devoted to helping you find exactly what you need - in the store, online, or toll free (877-358-3001). Both English and Western tack and apparel are available, as well as supplies for a variety of other animals and pets. We always welcome special orders for items that are not currently in stock.
What are three products/brands that your customers can't get enough of? One's they really love.
Horse & Riding Supplies
Pet Supplies
Farm & Livestock Supplies
What originally attracted you to Treats for Chickens?
Our customers love their chickens and want the best for them, and that means Treats for Chickens products!
I have to know... Have you been hit with the baby chick fever?
(Q) Do you sell baby chicks? (A): Yes
(Q) If so, what months? (A): March - June
How do you describe TFC to your customers?
All-natural, organic chicken treats for your backyard flock.
Anyone on your team raise chickens, what breeds and names?
Various staff members have backyard flocks.
Your favorite way to eat eggs?
Scrambled.