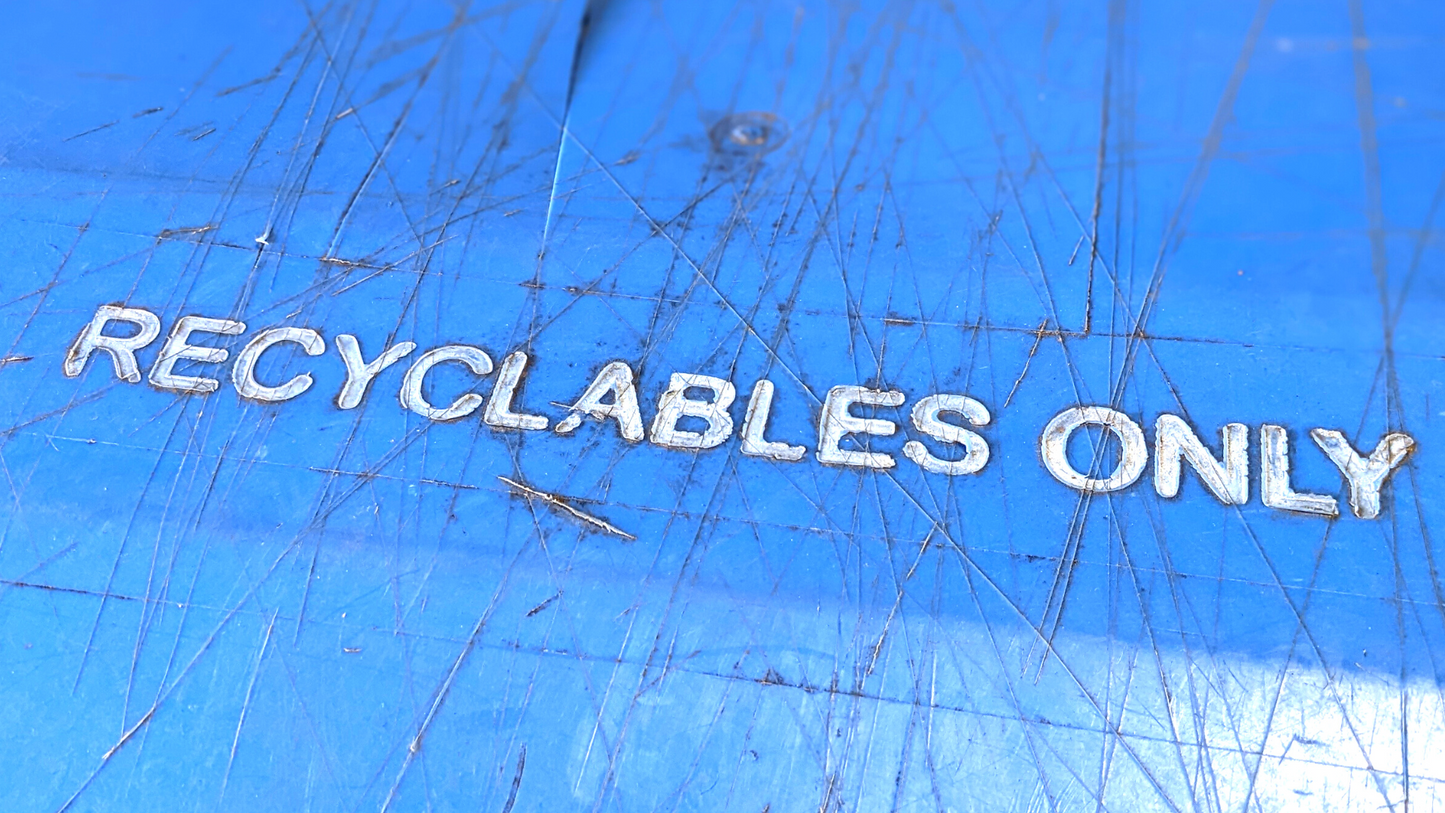 Hello all! It's Sonia from the warehouse; reaching out to tell you all a little about our work here at Treats for Chickens.
Tuesday, November 15th, is National Recycling Day. Here at Treats for Chickens, we intake a lot of bulk products in sizeable bags or boxes for careful blending into treats for your flock. These bags and boxes are, for the most part, made of cardboard and kraft paper and can be recycled. We have four recycling cans, and during busy production weeks, these can sometimes be filled to the brim. Recycling, like trash, is picked up once a week, and all those bags and boxes are taken away to a processing facility where they will be given life anew.
We produce very little trash at Treats for Chickens. We have one tiny trash can that has never been full in all my time here. It is important to us that we don't produce a large amount of waste in all aspects of the business. Our Shipping Department's shipping boxes and kraft shipping envelopes are fully recyclable. Some of the boxes we receive bulk items in are saved for later use, like shipping large orders or storing staged products for sale online. We take pride in our ability to reduce-reuse- and recycle.
Our product bags are made using some post-consumer waste, and someday we hope to have fully recyclable and possibly even compostable packaging to lessen our plastic footprint and its impact on the world. If you would like to see more sustainable packaging options from us, please let us know! Leave a comment below and join us on our green journey in the coming year.
That's all for now, thank you for reading, and I wish you all a happy National Recycling Day. Until next time – stay plucky!
-Sonia, Treats for Chickens 🧡
Can we kelp you? Let us know in the comments section if you wish for Treats for Chickens to write more about low-impact options. For other topics, visit Treats for Chickens blogs, cluck 
HERE
.
Does your sniffer wish it had Nesting Box Blend at home? Do you also want the aroma of lavender, eucalyptus, and peppermint in your home, and not just in your coop? Does that trash area need some love? If so, Treats for Chickens recommends:
Nesting Box Blend- For You
.
 Not only your flock gets the special treatment, but you can also with Treats for Chickens' Nesting Box Blend- For You cluck HERE.
Share your recycling efforts and experiences with Treats for Chickens on Instagram + Facebook with #NationalRecyclingDay2022 #nationalrecycleday #recycleday #recycle #lowimpact #greenefforts #saveourplanet #salvage #betterfortheplanet #communitybeatification
Let's keep your flock happy + healthy!
Got something to cluck about? Have other suggestions? Questions?
Help fellow chicken parents and leave a comment below!